Katia en Camerinos Web Design
Katia needed a brand for her new business in Barcelonas Gothic Quarter. She was also looking for a fresh quirky multilingual website design that stood out from the clean minimal sites often associated with beauty salons.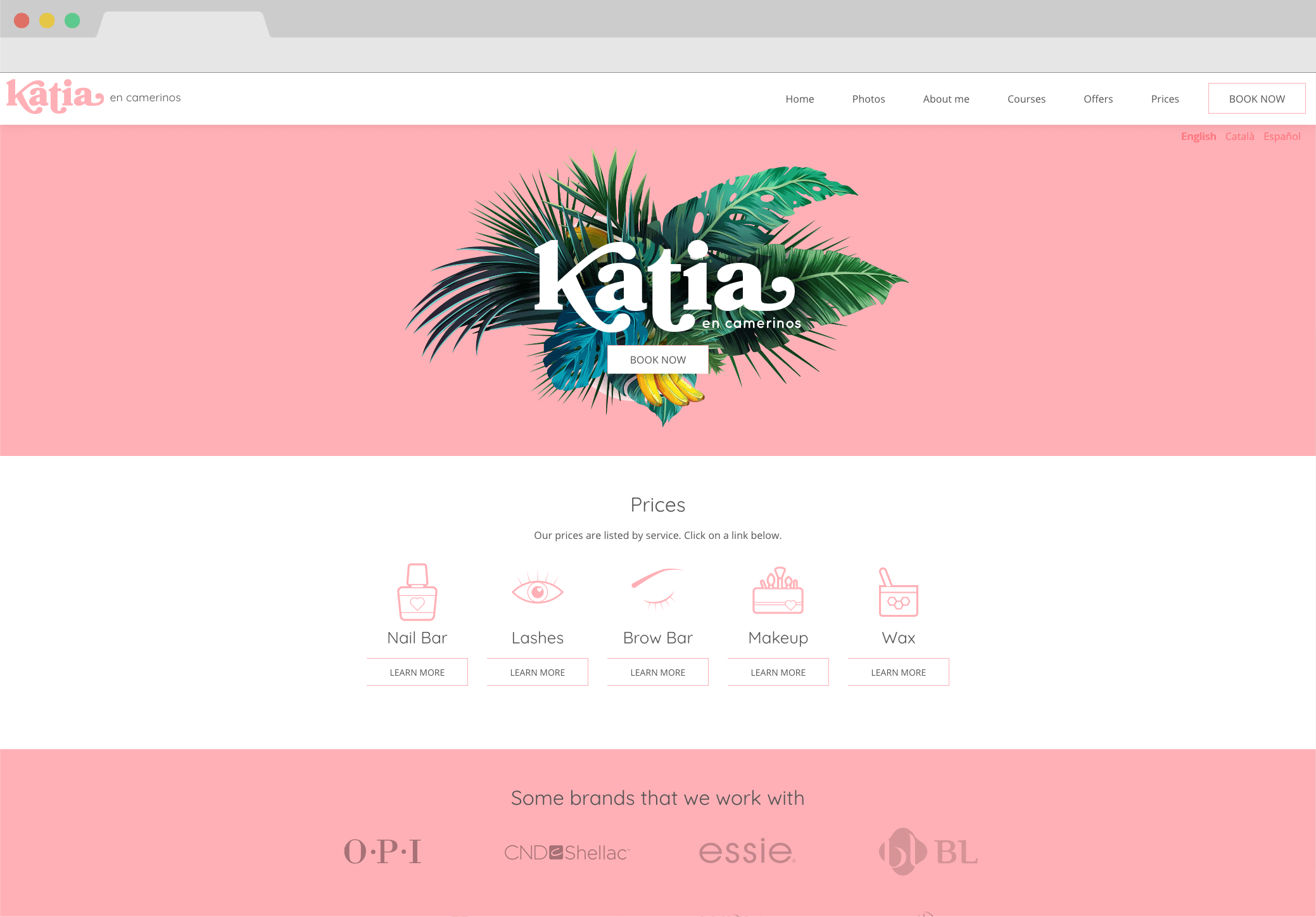 The Branding
The branding process was centered around coming up with a fresh modern design but one that contrasted with most of the other beauty salons on the market. Katia en Camerino's has a different target demographic that other salons and wanted to go for vibrate colours and funky brand elements. Hence the tropical theme.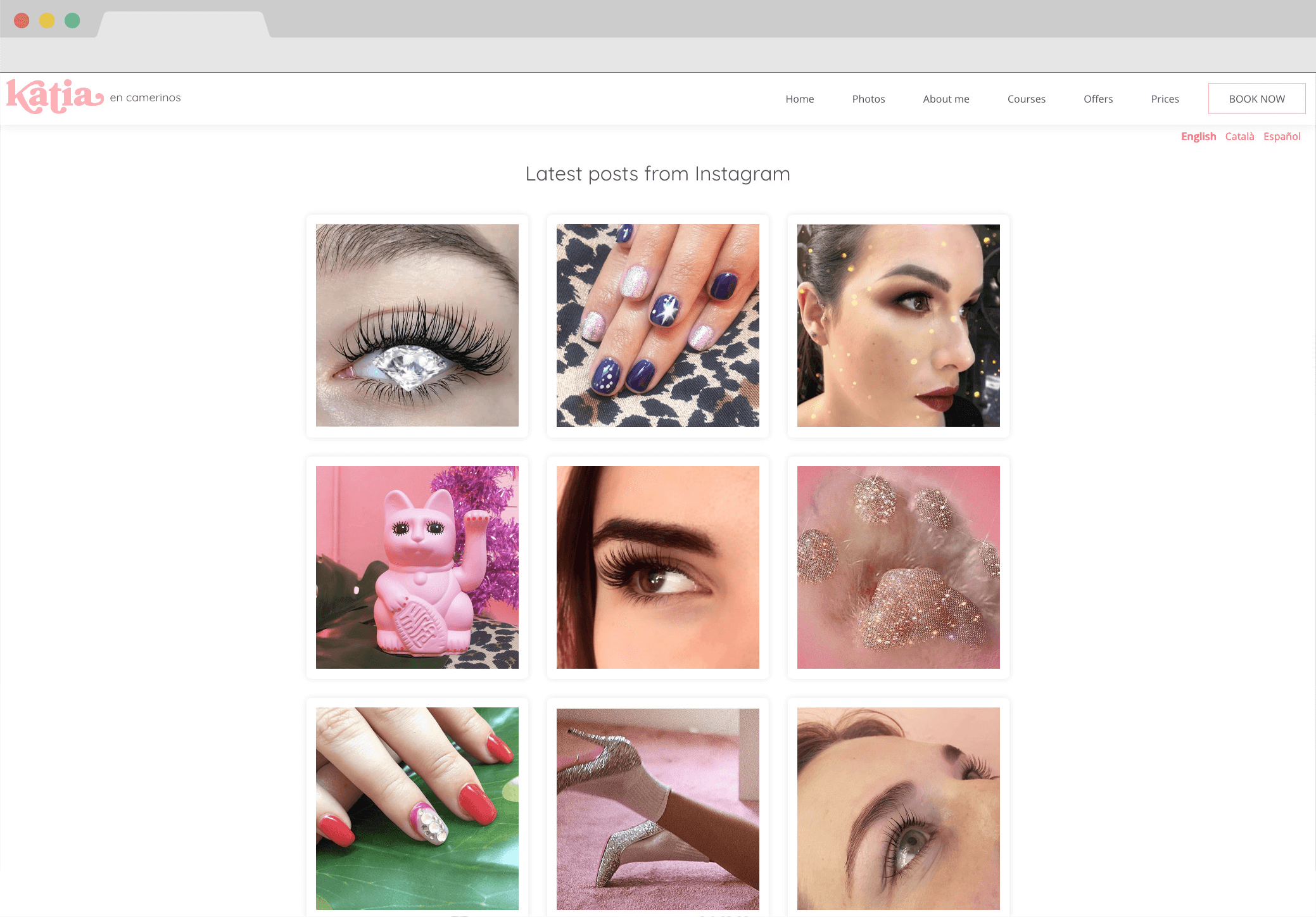 Social Media Integration
A lot of marketing for this type of business is done via social media and as such intergration of the primary social media outlet of the business was essential. We added a live feed of instagram posts to the site that updates automatically when pictures are added. The means the images on the site stay current with little extra effort for the client.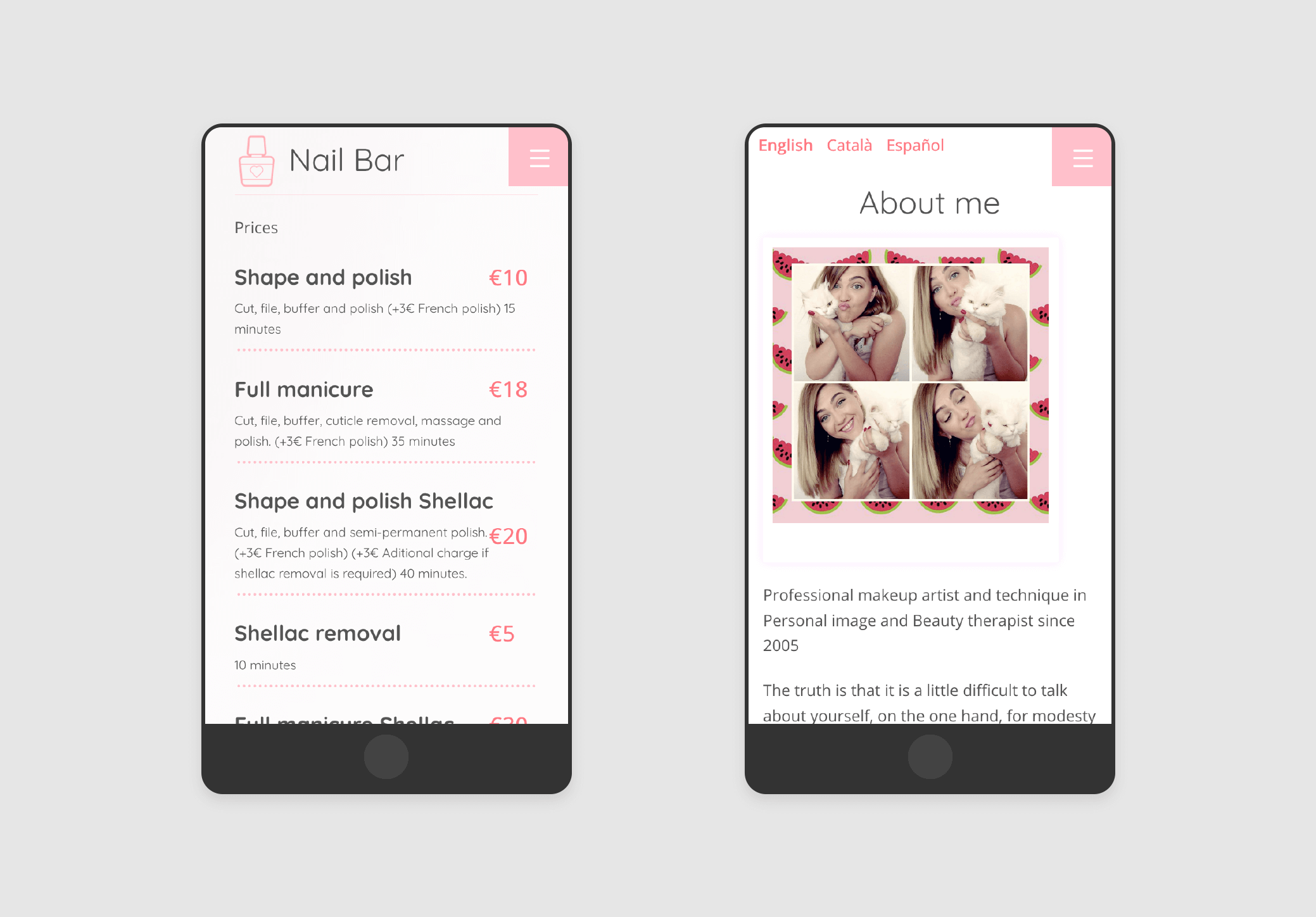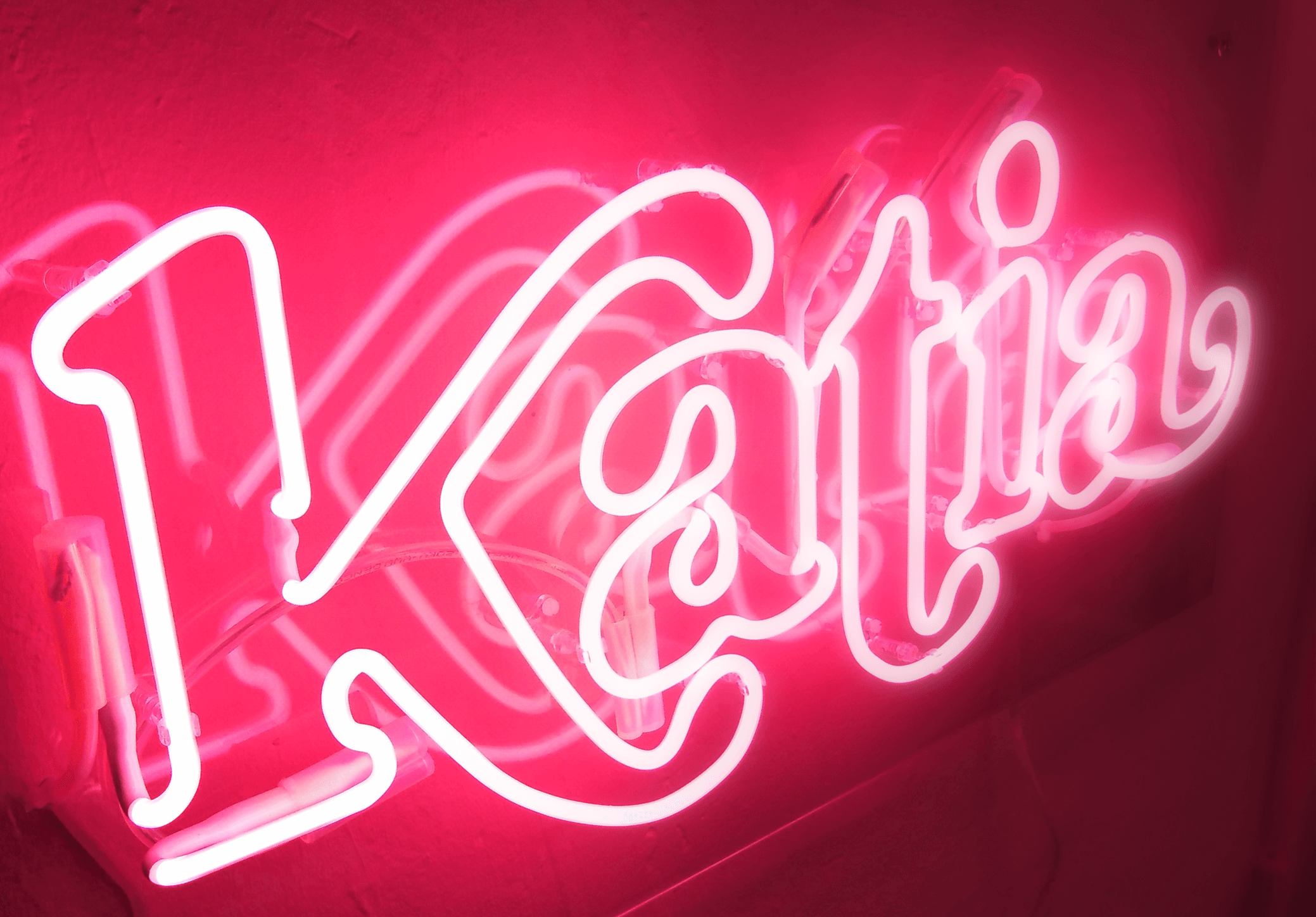 Custom Neon Signage
The round-off the brand custom neon signage was developed using the logo workmark via an external company. Neon is making a comeback and works well as a backdrop for social media shares.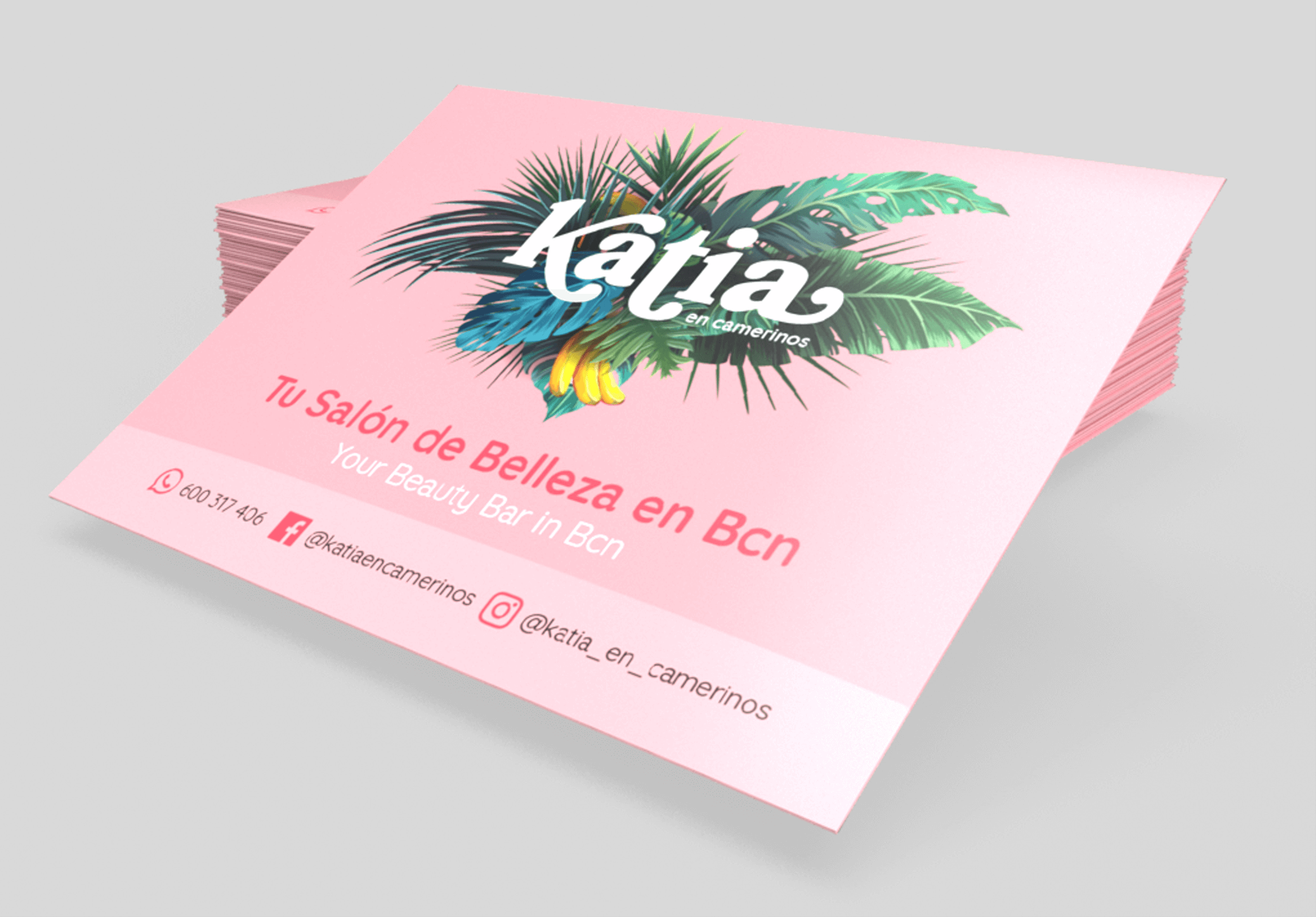 Business Cards & Stationary
Katia en Camerinos is based in Barcelonas Gothic Quarter and gets a lot of foot traffic, for this reason traditional marketing media is often utilised to get people in the door off the street. We worked together on the business cards and also flyers to draw in more customers.
Involvement
Chief Designer and Web Developer
Skills
Illustrator
Photoshop
InDesign
HTML
CSS
Javascript
PHP
Processwire
Branding
Neon Signage
Link
Visit Site
Like what you see?
Let's create more!
Say Hello