Fizzpack - Motion Design
Fizzpack is our sister brand that works with Motion Design. Specializing in animated explainer videos, demo videos, corporate videos and marketing videos for your business. We produce video that makes the biggest impact on instagram, facebook, snapchat, youtube and other social platforms.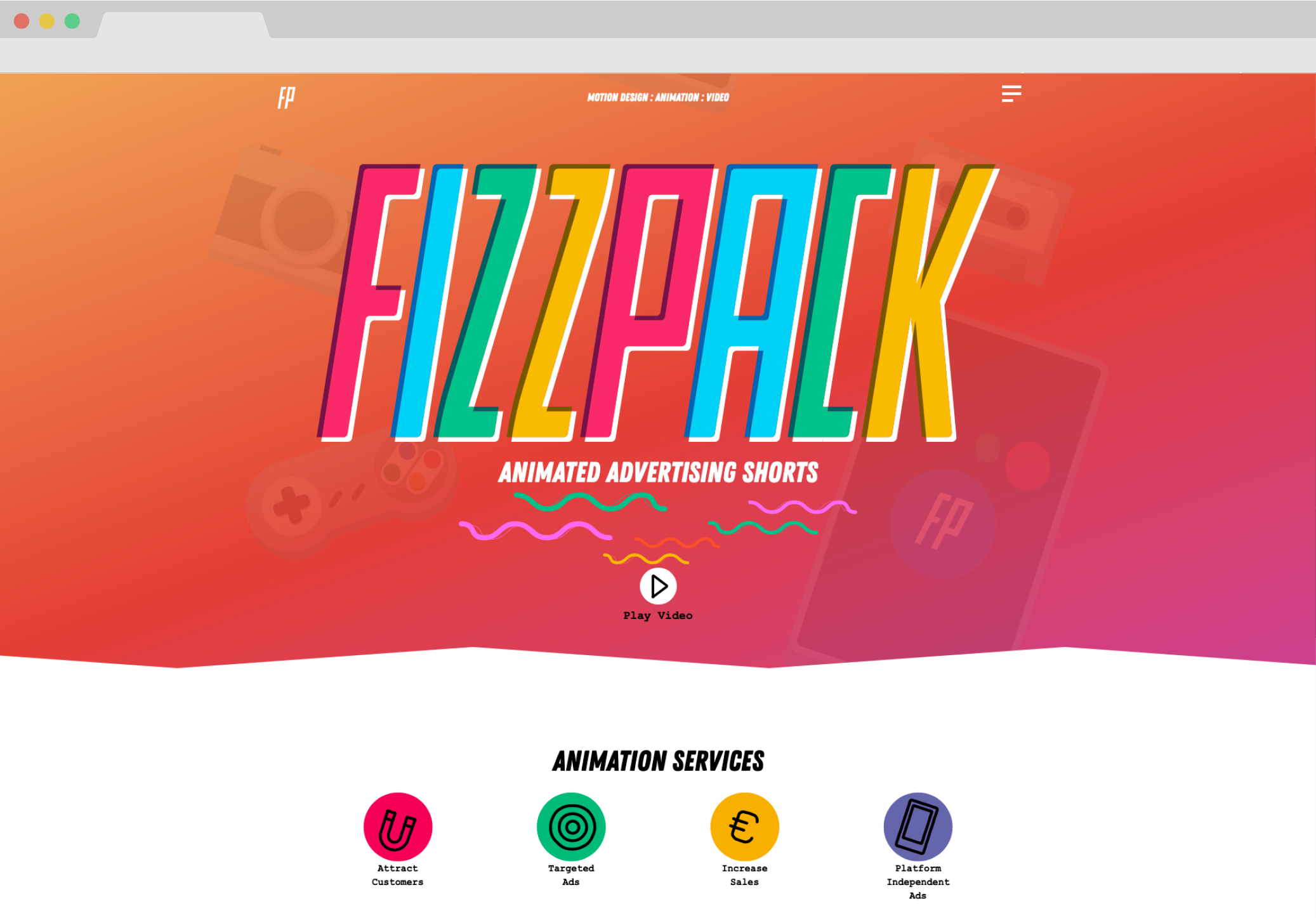 The Design
We wanted something modern but playful and youthful for this brand. That meant bold colours and striking visual elements.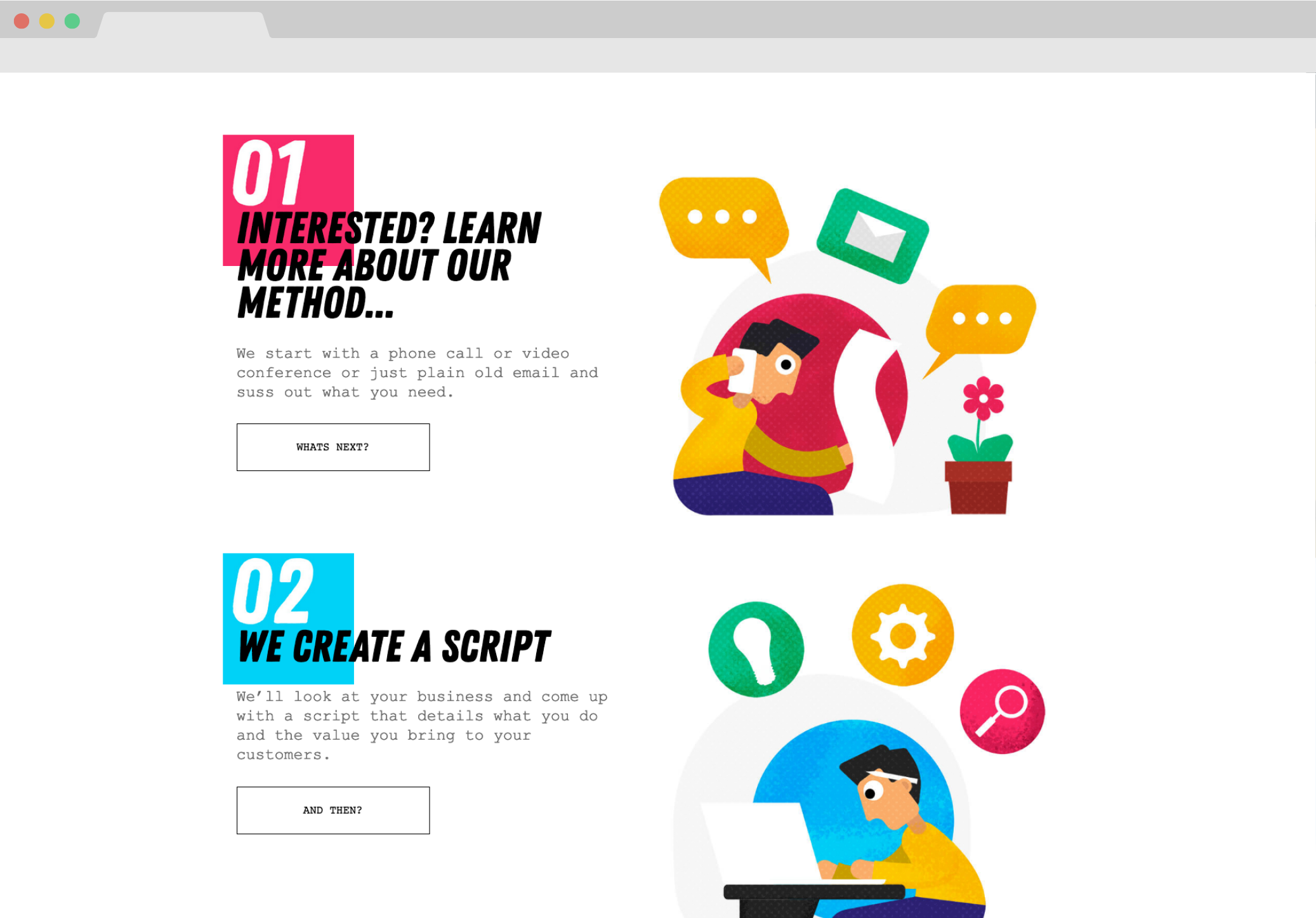 The Landing Page
This page was designed to show off some illustration work and lead up to a video reel while explaning the Fizzpack process in broad strokes.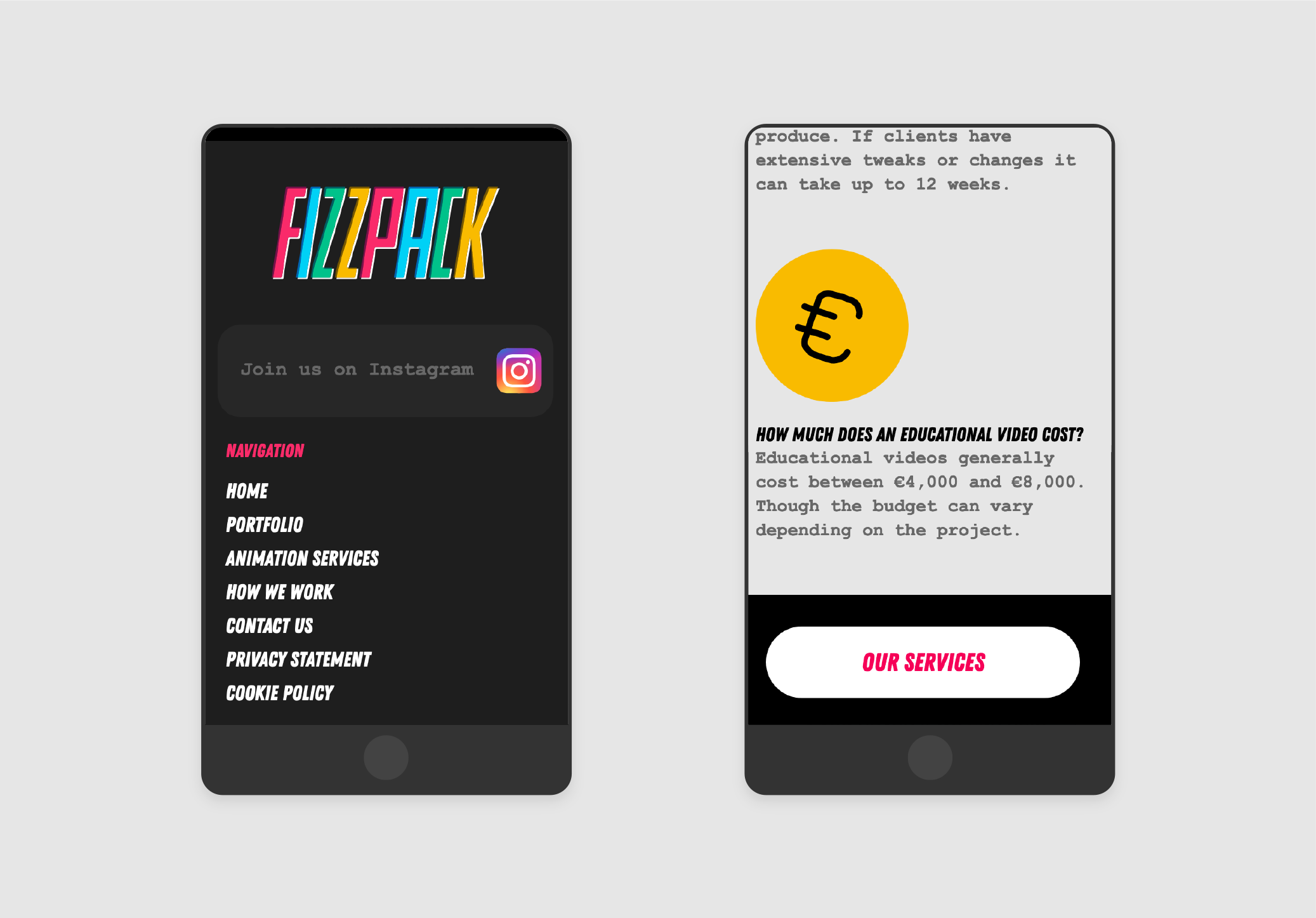 Mobile Responsive
Everything we do at Mulrooney Design is mobile responsive. We used CSS grid to achieve a fluid view that works well on any device.
Involvement
Skills
Illustration
Branding
Design
Coding
Web Development
Link
Visit Site
Like what you see?
Let's create more!
Say Hello